MATHS PLUS + COGNITIVE ENHANCEMENT PROGRAM
1 hour per day, 5 days per week for an academic year
Maths Plus+ is a brain training program designed to strengthen the cognitive functions used to excel in mathematics. It improves abilities related to problem solving, logic, critical thinking, and processing speed. The program enhances the ability to quickly understand concepts and unlock mathematical potential.

The Maths Plus+ training program improves more than maths abilities. Scientifically proven programming strengthens cognitive functions responsible for memory, attention, reading, writing, language, time management, organisation, communication and decision making. Regular daily work leads to structural and functional changes in the brain. These changes are permanent and are often described as life-changing.
The Maths Plus + program utilises The Arrowsmith Program, which improves the capacity to develop skills related to :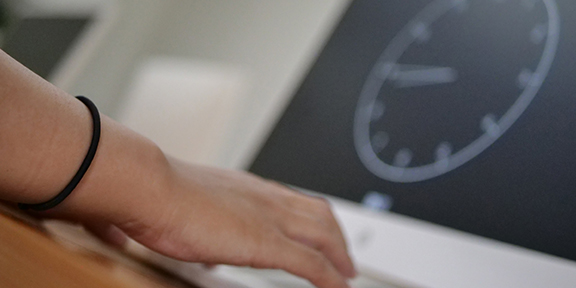 The program requires 1 hour per day of online computer based training exercises. Five days per week for an academic year. The program focuses on brain functions that are responsible for higher order reasoning, problem solving and processing abilities. Students who complete this program have been shown to exceed scores achieved by students in a gifted program.
Please contact us if you have any questions:
The first step in the application process is to submit an Inquiry Form. The Inquiry Form will allow us to start to understand how we can best meet your needs.
Once the Inquiry Form is completed, our admissions team will contact you to discuss your needs. This may include a video call.
Once we have an understanding of how we can best meet your needs, we'll send you an Application Form to collect important details. After this you will be ready to start your brain training!
Life-Changing Experiences
The Arrowsmith Program has changed my life. It's amazing. It's like information can now get into my brain. I understand things better and I can see things more clearly...I now enjoy reading. I use better words and my thoughts flow without having to think. I am more calm and capable. I can recognise and read people's emotions a lot better. I can communicate better and I have a better relationship with my family...It's like I was living in a fog and since Arrowsmith the fog has lifted.
The Arrowsmith Program has allowed me to explore possibilities that I thought previously closed to me...I used to feel like I didn't have control over my future. I was very reactive and had a lot of bad habits. Arrowsmith has improved my ability to understand the perspective of others and communicate more openly. I can see things in a new way and I feel less frustrated because now I can understand the situation. I now have the ability to talk to people. I now am able to set goals and see what I need to do to get there.
The Arrowsmith Program has given me the ability to think faster and think more clearly. I moved [to Phuket] from Singapore to take the program...I have lived with learning disabilities my whole life, this is finally my chance to make things better...It is hard work but it is worth it.